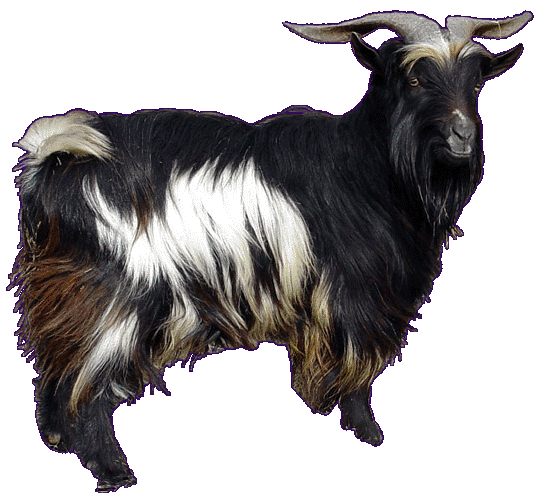 Hello! Thank you for visiting Cedar Creek's Miniature Silky Fainting Goats! We are striving to raise unique and beautiful Miniature Silky Fainting goats that have extreme coats as well as a variety of color. Mini Silkies make wonderful pets as they are small and carry the traits of the myotonic breed. Myotonics also referred to as Tennessee fainting goats, fainting goats, stiff legged goats, nervous goats and sometimes even scape goat or scare goat. Myotonics are generally not hard on fences and have a gentle, cautious nature.

Beware!!! They are addictive!!! You will collect as many as your farm will allow once you have experienced the joy of owning this breed!

Not all Miniature Silkies faint . The breed is more about the quality of the coat and miniature size. Other small goat breeds have been added such as the Nigerian Dwarf. Mini Silkies should have a soft luxurious coat that is silky to the feel. Silky bucks should be under 25 inches tall at the withers and silky does under 23.5 inches. A few inches smaller is most desirable. The ideal mini silky resembles a Silky Terrier dog. Bangs, cheek muffs and long flowing hair is the most sought after traits.

We register with the MSFGA (Miniature Silky Fainting Goat Association) and MGR (Myotonic Goat Registry). Most of our kids can be registered with both registries. However some that are not myotonic are only registered as Miniature Silkies.

We have kids for sale now as well as a few adults. Please check out our For Sale page for available goats. And check back often as more goats for sale could be added. If there is something in particular you are looking for, just shoot me an email, I may have it!